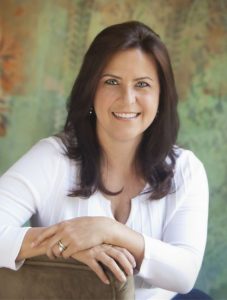 Jill, founder and owner of Simply Organized in Pittsburgh PA, graduated with a Bachelor's Degree in Interior Design from Drexel University in Philadelphia and has worked in the architectural and interior design industry for over 23 years. I have always had a passion for organizing and the desire to combine both design and organizing was a natural progression. The two passions just naturally go hand-in-hand, so not only will your home or office get organized, but it will be organized with style!
My business expertise has taught me the value of fostering client relationships, and has enabled me to forge a functional, yet creative and collaborative vision with each project. With my education and experience, I can provide you with an organization and design plan that will help you with clutter and assist you in living a more beautiful and organized life.
I strongly believe that your environment has a HUGE impact on your personal well-being, success, and overall stress level. Reducing clutter and chaos will ultimately bring reward in the form of clarity, serenity and time. I work closely with my clients to design spaces that reflect their personality and to turn their home into a place where they can truly relax and function more efficiently. Sustainability has always been a top priority of mine and I specialize in recycling and repurposing existing items so that items aren't unnecessarily going to the landfill or so that someone else might benefit from their use.
Simply Organized is based on the belief that the customers' needs are of utmost importance and I'm committed to meeting those needs. I would welcome the opportunity to earn your trust and help you achieve the simply organized environment you deserve.
I am an active member of the National Association of Productivity and Organizing Professionals (NAPO) and strongly adheres to NAPO's code of ethics. I am also a member of the National Association of Senior Move Managers (NASMM).
Contact me and let me show you how being simply organized can simplify your life! I also provide downsizing services around the Pittsburgh PA area!